Product Details
Descriptions
Eustachian tube balloon dilatation catheter is a passive disposable medical device. Stenosis or blockage of passage is a serious manifestation of eustachian tube mechanical dysfunction, which may cause many diseases. The device is equipped with a a inflatable balloon at the distal end. The balloon catheter reaches the eustachian tube from the nose or mouth through the guide catheter in different angles by pushing the rod. While the other end of the catheter is connected to the filling equipment that could inflate the balloon by filling later, so as to achieve the mechanical dilatation of the eustachian tube.
---
Rationale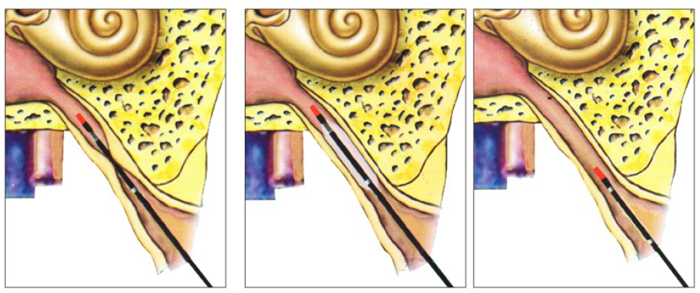 Under the direct visualization of endoscopy, place the flat and pressure-withstanding balloon in the stenosis of the eustachian tube, exert pressure to the balloon and make it inflated for a period of time, and it triggers micro fractures on the eustachian tube cartilage accompanied by the continuous dilation on the RUDINGER surrounding soft tissue, deflate the balloon, and pull it out of the eustachian tube. The blockage is cleared.
---
Advantage
Safety. No major defects reported Effectiveness. 90% of the the users show distinguish improvement in the test report in 12 months.
Convenience. Easy operation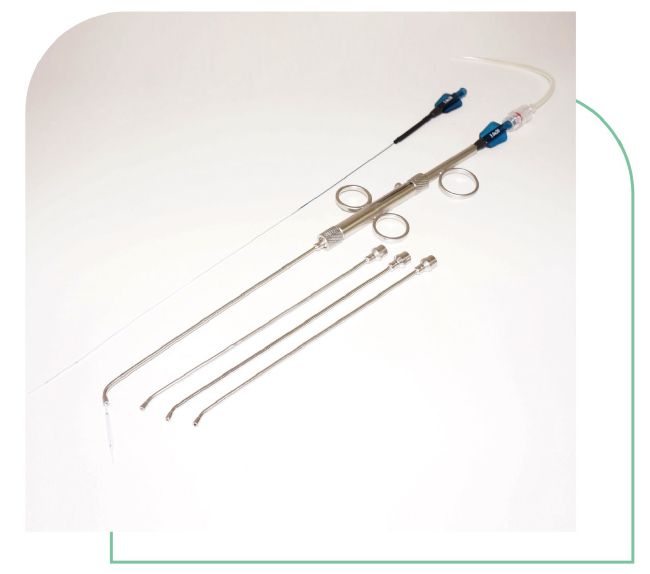 ---
Specs & Models
Balloon Working Length(mm)